The Dental Tree & Facial Cosmetic Centre
with best facilities and better Equipment
Make an Appointment
Best Dental Clinic in 

Indirapuram
The Dental Tree and Facial Cosmetic Centre located in Niti Khand I, Indirapuram, Ghaziabad provides the best of dental treatments under one roof of Best dental clinic in Indrapuram . Treatments are performed by specialized dental professionals. We are a state-of-the-art clinic, well furnished with modern equipment with thorough attention paid to hygiene and sanitation. The clinic meets all COVID protocols and is ergonomically designed keeping the patients comfort in mind. All patients are assured of the best services in dental health care in a very non-stressful and comforting ambiance. Read more
Treatment

Gallery
At The Dental Tree & Facial Cosmetic Centre, the centre of our universe is our patients. Satisfaction of our patients has always been our top priority and always will be. This is the reason why we are Best Dental Clinic in Indirapuram and why we do what we do.
What Our

Service Recipient Says
At The Dental Tree & Facial Cosmetic Centre, the centre of our universe is our patients. Satisfaction of our patients has always been our top priority and always will be. This is the reason why we do what we do.
Akshara Saxena

Dr.Abhijeet is the best and his clinic is Best Dental Clinic in Indirapuram … Jolly person.. I was really very worried before the extraction procedure of my wisdom tooth..as I am on steroids therapy and..a hypertension patient.. But he calms me down ..he had that much confidence..I trusted him.. and the procedure goes very well..painless.. I would recommend Dr.Abhijeet for any dental issue.. I am his permanent client from now onwards.. 😃 Thank you so much Dr.Abhijeet.. Ab to saare daant aap hi nikalwaane hain. Hehehehe…
Manisha

I was suffering from pulp polyp….I went through a surgical extraction after varoius examination under the supervision of Dr. Abhijeet Nigam… The complete procedure (from consultation to after surgery advidising) was very smooth & over all service provided during surgery was good so i confidentially says that Best Dental Clinic in Indirapuram is The Dental Tree & Facial Cosmetic Centre.
Shailesh Verma

I took my wife to Dental Tree for tooth issues. Dr. Sharma attended to her. She patiently explained the various issues and the treatment process. My wife was highly satisfied with the whole treatment and the attention Dr. Sharma gave her. We would not hesitate to go back to her for any dental related issues we may have in our family. Thank you Doctor.
Manoj Sharma

It was my first visit to this newly opened dental clinic. First interaction with the doctor was really very good. Very educative and supportive consultation. The doctor gave me proper time during the procedure and was not at all in a hurry. Everything was told before it was done. I totally recommend it to everyone Best Dental Clinic in Indirapuram. Will surely visit again. Thanks, The Dental Tree! Edit: visited again at their new location. The doctors are still the same friendly nature. Got two implants placed. Very happy.
Ankita Mishra
I had an amazing experience with Dr. Nigam & Dr. Sharma. Dr. Nigam has helped me understand the problem and the process. The treatment was smooth and my comfort was always the priority. Staff was also very good. Place was also clean and hygienic recommend to visit Best Dental Clinic in Indirapuram.
Babita Chindaliya

Really fantastic clinic and doctor and the staff, they treated really well, i went to get my wisdom tooth extracted and the whole process was painless and quick and also got proper guidance after the surgery. Really amazing
Rajendran Murthy

It was a great experience at Dental tree. The doctors were patient and explained the procedures in detail. Timely appointments, super hygienic environment and painless treatment were a few highlights of my experience. Thanks to the team for a new look altogether, love it!
Pawan Singh

Dr Abhijit and his wife are very professional and has up to date knowledge in his field. He was in no hurry and explained everything in detail before operating. My mom and me both went there for dental care and were quite satisfied with his advice and work. His office people are nice and soft spoken and all hygiene is taken care by them as for patients. I would highly recommend him.
Nishant Shrivastava

The doctors here are very approachable and caring. Especially Dr Esha and Dr Abhijit Nigam. Once you are there they make sure to provide you the most comfortable environment and best treatment. They have all the latest medical facilities and equipment and fully compliant with Covid19 guidelines. Hygienic and esthetic environment adds up to your comfort. Wishing them all the best 👍 and many thanks for the care and treatment you extended to me during my RCT and capping. Regards 🙏
Sunny Kumar

Went there for scaling and filling(Dr. Abhijeet suggested me after diagnosing the problem). It was an awesome experience. Dr. Esha did all the procedures so gracefully that I didn't feel any pain. They answered all my queries and explained the procedures very well. Thanks so much Dr. Abhijeet and Dr. Esha. I highly recommend THE DENTAL TREE.
Praveen Yadav

First of all there were all safety precautions taken considering COVID-19 situation. The doctor and staff behaviour was very good. I am more than happy for the services provided by this clinic. I went there for scaling and cavity filling and they provided best of available services. The doctor gave proper time to the patient in order to understand the problem and provided best advices and charges are affordable. I would like to rate it 5+ star. Thanks.
Shailesh Mamgain
I had three sittings at The Dental Tree, one for IPC-filling, second for wisdom tooth extraction, and third for permanent filling/ stitches removal. From the very beginning, my experience at the Dental Tree had been wonderful. Dr. Abhijeet, Dr. Nisha and Dr. Sakshi – All are very professional and friendly. I recall Dr. Abhijeet suggesting to go for an IPC-filling instead of unnecessarily going for RCT. He puts his patient first and foremost. After the surgery, he called up twice in the subsequent week to check if everything was alright. I also appreciate the patience shown by Dr. Nisha and Dr Sakshi during the IPC and filling process. Will definitely recommend, best dental clinic for sure.
Subhajit Sarkar

We meet Dr. Abhijeet and Dr. Esha, when we were really in problem and looking for a best dentist, who can help us out of the problem. They really did a very well diagnosis and my wife get relief of the existing ongoing problem. Not only that, they are good doctors, they are also a very good in person, very much cooperative and polite. They listen to us very carefully and also describe us each and every details with very much patient. Also junior doctor anf every staff members are very much cooperative and polite. We definitely recommend to visit Dental Tree, in case you are looking for a best dentist and having dental problem unsolved.
Indu Chauhan

I had a great experience during my treatment. Dr. Abhijeet and Esha were friendly & as well responsible which is the best qualities you could find in a doctor.They always keep in touch (via call/msg) with patient for feedback and also taking care of proper hygiene during this covid-19 situation. Always explain proper cause & treatment process which is very helpfull. My treatment went smoothly. The end results were great. I am surely recommend the Dental tree clinic.
Gaurav Mehra

Very nice and professional doctor, I was a little apprehensive about my wisdom tooth removal,but Dr. Abhijeet patiently addressed all concerns and the whole treatment process along with follow up was very smooth.
Gunjan Patil

Satisfied with the result. Got braces and the whole treatment was really smooth and painless with regular follow ups. All safety measures were taken because of covid-19.
Saswati Halder

Good experience. Very caring staff. Helped me get relief in a matter of a few days. They're also taking extra measures for cleanliness and safety.
Indermohan Sahni

Had an amazing experience.. very nice and polite doctor.. thanks for treating my daughter's dental problem quickly, effectively and well accounted for. Thankyou.
Mutum Budhipati

Dr.Abhijeet Nigam and Elsha Sharma at Niti Khand-1 opposite Swarn jayanti park Indirapuram Ghaziabad was friendly, knowledgeable, efficient and gentle. They have State of the art and technology and gentle bedside manner. 👍
Prashant Katara

Doctor Abhijeet is a great doctor! He's very understanding and listens to your concerns. He takes time with the patient to help them with their health issues ! I had surgical extraction and it was done very smoothly. I highly recommend him to anyone looking for a dental specialist.
Shaan Jaiswal

I had a great experience, went for teeth cleaning & filling. The doctors were polite & explained everything extensively. Would totally recommend them to everyone looking for dentists.
Antesh Kumar

Excellent Treatment given by Dr. Abhijeet and his team. Cleanliness in the clinic is commendable. He discussed the problem in detail with the patient and provides the accurate solution. Painless Treatment. Recommended for any Dental Problem.
Basobi Das

Clean with a crispness of its own, feels slightly less like a clinic. And when it comes to the dental services, they manage to take the fear away from the patients's mind. I would recommend this clinic.
Deepak Verma

One of the best dentist I ever came across! Just because of his positive vibes that makes his patients feel safe, comfortable and confident about his treatment. Thankyou doctor !
Sudhir Taneja

Visited Dental tree today for some procedure. Must appreciate the precautions being taken by them during Covid times. The Doctor and team were very courteous and explained each step in detail and to the point. Highly recommended for consultation and visit.
Ashish Singh

I visited to Dental Tree today with my mother .I was really tensed and concerns about my mother .but Dr. Abhijeet is really good .he explain the whole procedure very well .. cleannes, hygiene and care is very well maintained in clinic .it's was really quick and successful dental surgery for my mother ..Thanks a lot to Dr Abhijeet .
Jai Soni

It was nice experience being here. Very much satisfied with the treatment provided for my complex dental problem. The doctor and his staff were very polite as well as they ensured that I'm fully satisfied with treatment. Would highly recommend this clinic.
Akshima Sharma

Went for my daughter's teeth extraction.. After xray Dr. Abhijit explained all the options in detail. all pros and cons before. After procedure Dr Esha explained precautions . Highly recommended.
Viraaj Bhinda

Very nice and hygienic atmosphere. The doctors thoroughly explained procedures and billing in full detail, as well as answered any of my questions in a timely fashion. Doctors are very open and honest and take their job very seriously. I am glad I chose them as my Dentist. highly recommended.
Nishank Chandra

Such a great experience. Very professional and experienced doctors. In comparison to the others the cost is reasonable. The procedures are well explained. During Covid they are taking all the required precautions such as PPE, sanitization, temperature checks and all the rest. Do recommend a visit to Best Dental Clinic in Indirapuram for any dental issue. Thanks Dr Abhijeet and Dr Isha.
Sampada Shankar

We have consistently received excellent care from the dental tree clinic staff and doctors. They do great work but don't look for ways to change me more . They are so good about getting me in for emergencies. The staff in the clinic are all polite, friendly, professional and helpful.
Saurabh Lal

Good dentist, answers all your questions , tells you in detail about the procedure that will be done. Took full precautions (PPE Kit etc) for self, staff and patient during the entire time I was there.Gave good tips post-treatment. Happy to recommend to all !
Gayatri Kumar

Dr. Esha is a wonderful doctor. She is experienced and perfect in her job. I went there recently for multiple things including RCT. I got the very satisfying results and the charges are quite reasonable. The clinic is very clean and tidy and they take really good care of hygiene Best Dental Clinic in Indirapuram .
Pritpal Kaur

The clinic is clean and professional. Dr. Nigam is thoroughly cordial, efficient and joyful as a person. Explains your problem with elan and patience. Also explains the process as he goes by it.
Chandni Verma

I went to dental tree today for cleaning(scaling) . I am thankful to Dr abhijeet nigam that they have given me an apointment in this pandemic situation …when i went there firstly they checked my fever and i have been provided a PEP kit .. they have taken every preventive measures for corona .both the doctors and assistant was wearing a PEPkit . i was getting nervous as i am always scared to visit dentist. But after visiting dental tree i am highly satisfied with the treatment, Dr Abhijeet and Dr Esha are highly skilled and though i was worried about my fibrosis disease …they explained me very and t did not panic me also provided me the best guidance …i will recommend to evryone about this Best Dental Clinic in Indirapuram…visit here if u have any dental problem….u will get the best treatment here..clinic is well equipped and hygenic. If someone wants to visit a dentist and is afraid to visit because of this scary situation of corona ..please visit dental tree …as all measures will be taken during tretment…thnks
Vaishali Jain

I consulted Dr. Isha Sharma. The doctor is very calm and well versed with the solutions.I definitely liked the way she made me understand the Root Canal Treatment I am very happy with my own experience with her and RTC treatment provided amazing! Hence i would highly recommend to this doctor for related issue. Thank you Dr Isha Sharma and Abhijeet Nigam.
Relax…your Dentist Knows Best
Talk it Out
No matter what age you are or where you're at in life, one of the most significant, most effective ways to overcome dental anxiety is to talk to us. Communication with us will help to lower your stress levels associated with dental visits. We have the right tools and training to make sure you're always feeling comfortable and at ease.
Share your questions and concerns with our dental team. We can adapt to fit your needs and your schedule, to make seeing us an experience that's stress-free.
Relax and Breathe
Sometimes when we're feeling anxious, we hold our breath and don't breathe properly. This decreases oxygen levels and can further increase your feeling of anxiety or panic.
When you develop a more rhythmic breathing pattern, you're able to focus on that more than your feelings of dread from having to see the dentist. Focusing on our breathing helps dramatically reduce stress levels.
Visit Our Centre Regularly
It may seem a bit strange, but the best way to avoid the dentist is to see your dentist regularly. If you can overcome your anxiety and get through regular, routine checkups and cleanings, then there's a good chance you'll be able to avoid more extensive, time-consuming procedures in the future.
We hope these tips can help provide you some relief from your dental worries and anxiety. There's a solution for every patient, for every smile! We're happy to help you find what makes you comfortable.
Working 

Hours
Best Dental Clinic in Indirapuram
Monday :10:00 am – 2:00 pm  ||  4:00 pm - 9:00 pm 
Tuesday :10:00 am – 2:00 pm  ||  4:00 pm - 9:00 pm
Wednesday :10:00 am – 2:00 pm  ||  4:00 pm - 9:00 pm
Thursday :10:00 am – 2:00 pm  ||  4:00 pm - 9:00 pm
Friday :10:00 am – 2:00 pm  ||  4:00 pm - 9:00 pm
Saturday :10:00 am – 2:00 pm ||  4:00 pm - 9:00 pm
Sunday :10:00 am – 2:00 pm  ||  4:00 pm - 9:00 pm
Book an 

Appointment
Best Dental Clinic in Indirapuram
Our

Gallery
Smile….it raises your face value!
Our

Blog
Smile….it raises your face value!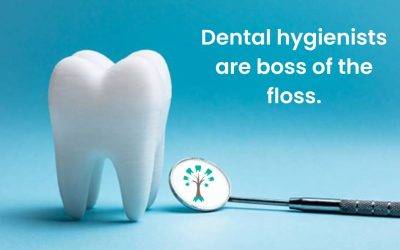 Dental Treatment at Dental Clinic in Indirapuram Teeth are an important part of our body and...
read more

The Dental Tree 

and

Facial Cosmetic Centre
Regular dental checkups help in early detection of warning signs of certain health related issues. Visit your dentists regularly and stay healthy.
Trusted by 5,000+ People
579, Niti Khand I Near Swarn Jayanti Park, in Front of ATS Gate No.5, Indirapuram, Ghaziabad, Uttar Pradesh - 201010, India
© 2023 The Dental Tree & Facial Cosmetic Centre. All Rights Reserved. Developed by